Posted Feb 27, 2017 | Category:
News
Hauser PTO is hosting a Bubble Soccer Event on March 15th from 3:30pm to 6:00pm  in the big gym! This fun new sport is sweeping the nation and PTO is bringing it to you!  Eight teams of 10 kids per side will battle it out in the bubbles!
Sessions are 10 minutes in length (it gets really hot in the bubble!) and teams will rotate every 15 minutes.
The cost is only $5.00 per session!  Space is limited to 160 players (some alternate slots may be available) – first come, first served – If you would like to sign-up click on the SignUp Genius button below.   All participating children must return a signed waiver.  Waiver is attached below.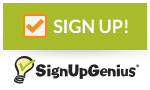 Waivers and payment must be received by Friday, March 10th!  No child can play without a signed waiver or gym shoes! Parents are encouraged to come watch the fun!
Any questions, contact Riia O'Donnell at riiao@comcast.net
---